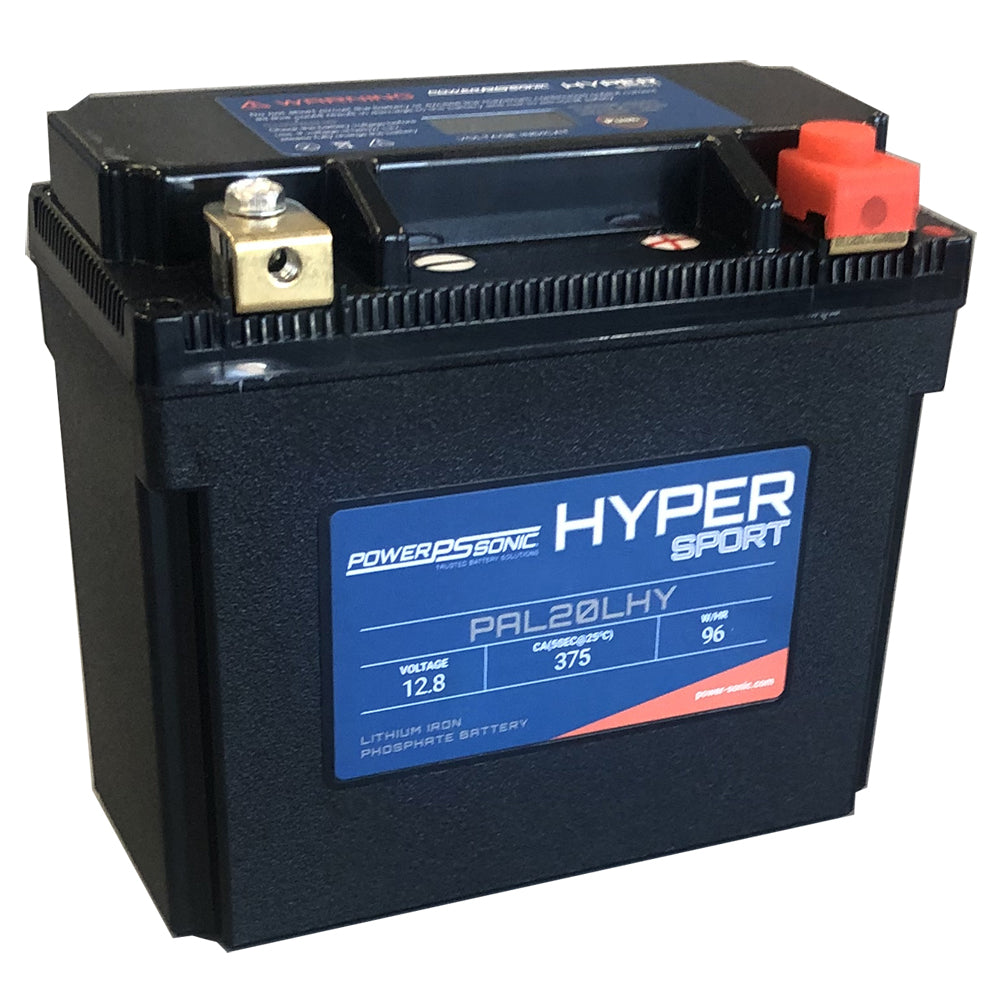 PowerSonic Hyper Sport LiFePO4 Battery PAL20LHY - 12.8V 375CA 16Ah-24Ah Replaces YB16L-B YB16CL-B YB16HL-A-CX YB18L-A YTX20 YTX20L YTX20L-BS
Ultra-lightweight, High-Performance Lithium-Iron-Phosphate Motorcycle/Powersport battery. Includes "Push-to-Display" Digital Voltage Indicator.

Active Intelligent Monitoring - At the heart of every Hyper Sport Lithium battery is an integrated management system that monitors and reacts to multiple voltage, current, and temperature events to maximize performance, battery life and safety.
Lithium Iron Phosphate (LiFePO4) is the safest type of lithium battery. A ready to go replacement and upgrade from flooded-cell lead acid, AGM or gel battery types.
•4X Lighter •4X Faster Charge Time •4X Longer Life
Notes & Cross Reference
Replaces YB16L-B
Replaces YB16CL-B
Replaces YB16HL-A-CX
Replaces YB18L-A
Replaces YTX20
Replaces YTX20L
Replaces YTX20L-BS