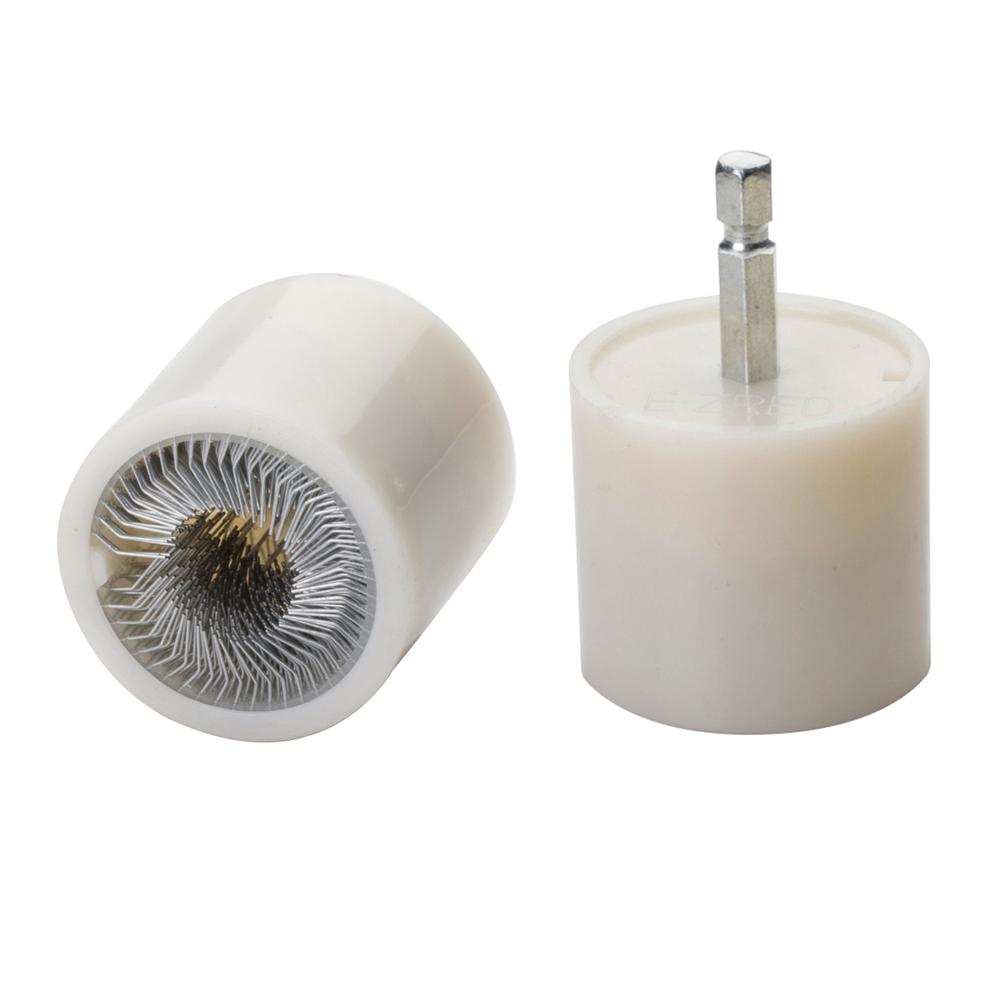 Power Battery Top Post Cleaner - Use with Quick-Disconnect Driver or Power Drill - EA
Power Battery Top Post Cleaner - Use with Quick-Disconnect Driver or Power Drill - EA
• 1/4 Stainless Steel Quick-Disconnect Hex Stem
• Use on SAE Top Post Terminals.
• Works on both positive and negative terminal posts.
• Brush wires have a 70° bend.
• Clean up to 50 posts per minute.
• 400 to 800 RPM is recommended.
Note: Cleans up to 1000 battery posts in one direction. After the effectiveness diminishes, extend the life of this cleaner by reversing the electric / pneumatic drill.