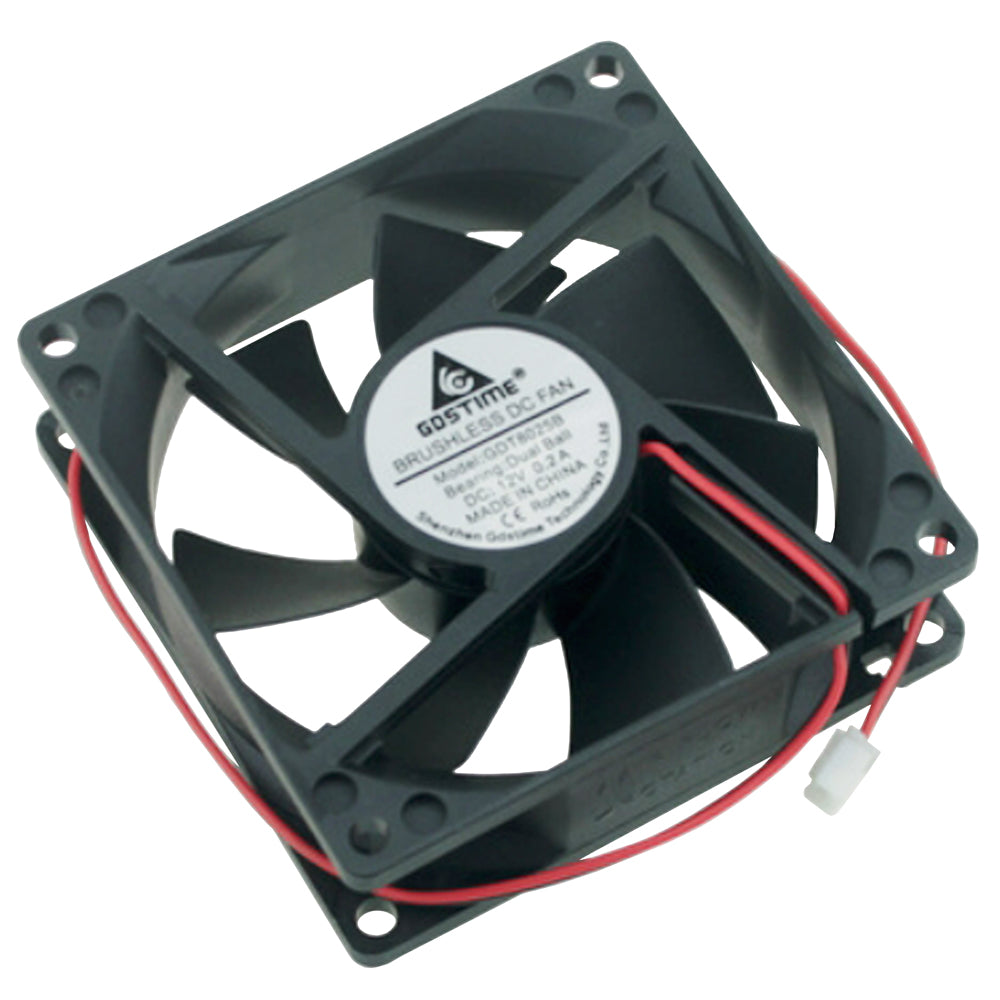 696010 - Fan, 12V DC 80x80x25mm - Replaces Schumacher 12V DC fans
696010 - 12V DC Fan. 80 x 80 x 25 mm. Replaces fans in a variety of Schumacher battery chargers, including SE-4020.
Note:
If the 12V charger fan has failed, the fan controller may be at fault. Check the fan function with a 12V power source, such as a battery. If the fan has failed, replace it. If the fan functions with 12V, the controller is likely at fault. The controllers have all been discontinued by Schumacher. In this case, you should consider replacing the 12V fan with a 110VAC fan, connected to the AC switch circuit (PN 7011330).
 Motor Specifications
• Rated Voltage: DC 12V
• Rated Current: 0.16A
• Bearing: Dual Ball Bearing
• Fan Speed: 2800 RPM±10%
• Noise Level: <31 dBA±10%
• Air Flow: 43.6 CFM
• Weight: 62g
• Leadwire: 30CM
• Fan size: 80x80x25mm
• Connector: 2pin-XH2.54
Replaces Schumacher part numbers
2299001565 (original fan has 90° plug, exchanging the old fan plug to the new fan may be required)
2299002058
2299002234
2299002635
4999001229
4999001230
4999001235