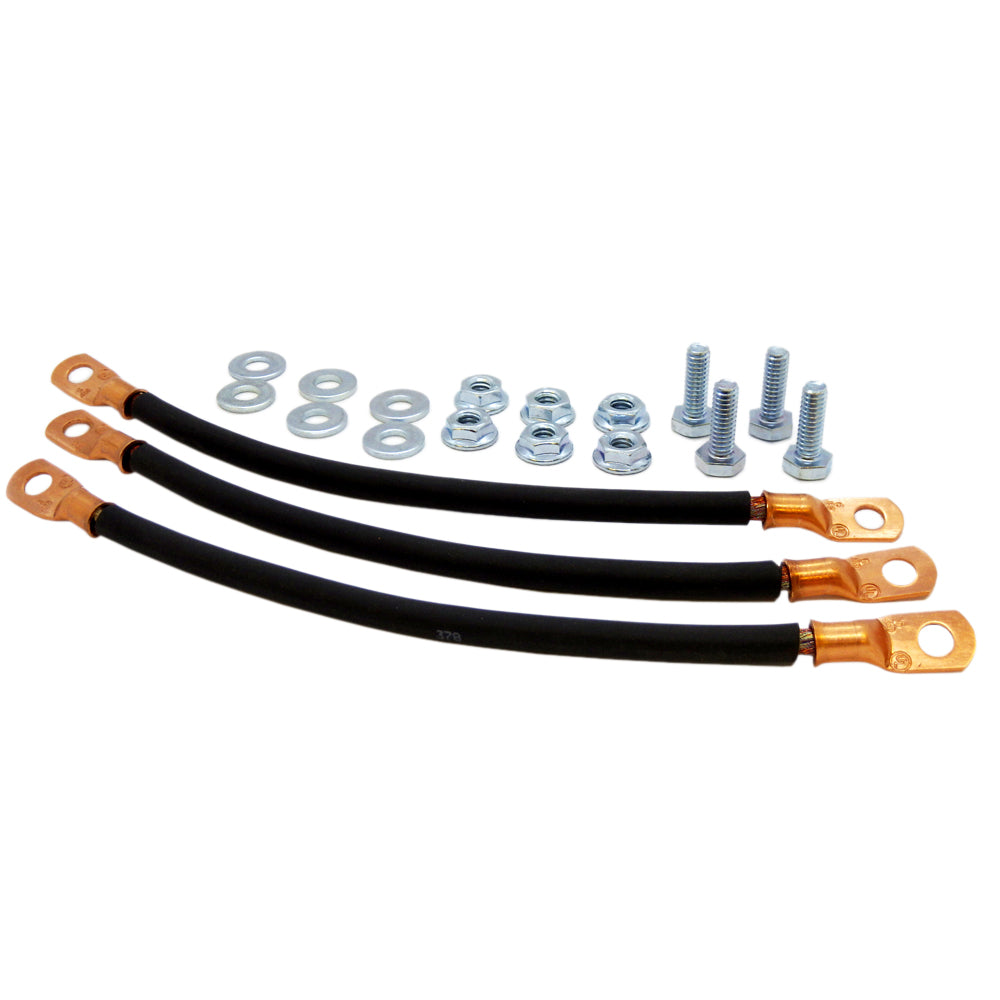 696620 - Power Forged Rectifier Extension Lead & Hardware Kit - Extensions for transformer secondary leads & DC output cables
Rectifier Extension Lead & Hardware Kit
These lead extensions are used when retro-fitting a non-OEM rectifier, and the original transformer secondary leads will not reach the AC input terminals on the new rectifier.
Features
• Cables are made from 6 GA welding cable, providing high current capacity and flexibility.
• Cable and terminals are 100% copper.
• Straightforward instructions and simple design allows easy installation. No special tools are required.
Contents
• 3 Extension Leads - 8.5" length center-to-center, with 1/4" lugs.
• All required fasteners & hardware.
• Instruction sheet.
Note: The contents of this kit are also included in Circuit Breaker Kit 696624.
Related Products

696600 - 100 Amp Heavy-Duty Positive Base Rectifier (full size)
696601 - 100 Amp Heavy-Duty Negative Base Rectifier (full size)
696602 - 80 Amp Heavy Duty Positive Base Rectifier (full size)
696604 - 100 Amp Heavy-Duty Positive Base Rectifier, Compact 
696605 - 100 Amp Heavy-Duty Negative Base Rectifier, Compact
696606 - 80 Amp Positive Base Rectifier, Compact
696607 - 80 Amp Negative Base Rectifier, Compact
696610 - Rectifier Rebuild Kit
696624 - Circuit Breaker Kit w/Extension Leads & Hardware
696627 - Rectifier Mounting Bracket Kit