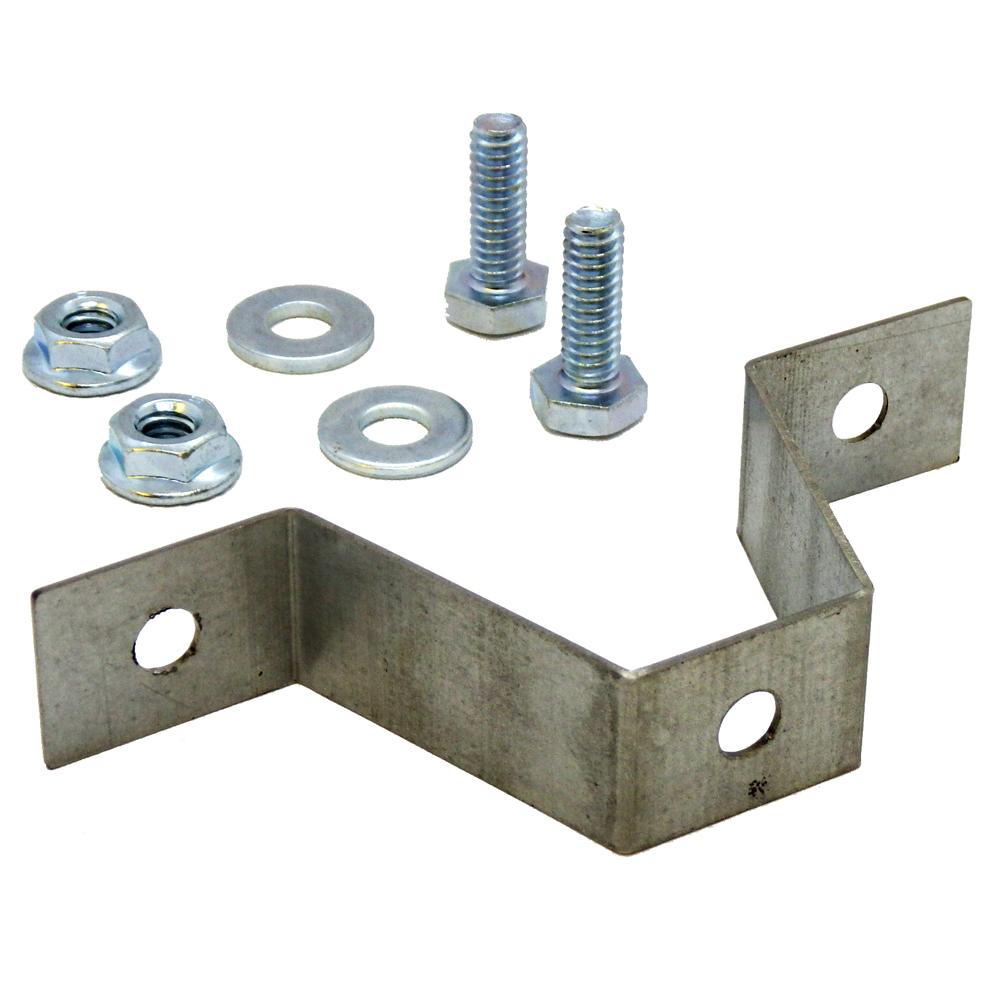 696627 - Power Forged Rectifier Mounting Bracket Kit - Universal Mount for rectifiers 696600, 696601, 696604, 696605, 696606, and 696607 in retro-fit applications
Rectifier Mounting Bracket Kit
This cost-effective, universal mounting bracket solves the problem of installing a modern, high-capacity rectifier in virtually any heavy-duty charger. Use this mount to install rectifiers 696600, 696601, 696604, 696605, 696606 or 696607 in battery chargers that are oldies but goodies, would be too expensive to repair with original parts, or have no original parts available at all.
At PLP Battery Supply, we have been repairing and refurbishing battery chargers in our own shop for over 30 years, and we have learned a thing or two. Put our experience to work for you. If you have ever struggled with retro-fitting a new rectifier in an older charger, you have undoubtedly been frustrated with trying to engineer a mounting solution for that new rectifier. The 696627 Mounting Bracket Kit solves that problem, allowing you to retro-fit a great, modern rectifier into an older battery charger that probably has a heavier, more powerful transformer than the new chargers on the market today.
We call that a double-bonus.
Features
• Unobtrusive and aesthetically acceptable solution. Typical installation requires drilling two (2) 1/4" holes in the back of the battery charger cabinet - the hex heads of two bolts will be visible.
• Saves time. Mounts
696600
, 
696601
, 696602, 
696604
, 
696605
, 
696606
 or 
696607
rectifiers from the insulated mounting bolt that comes installed in the rectifier - no further modifications are required.
• Straightforward instructions and simple design allows easy installation. No special tools are required.
Contents
• Mounting bracket.
• All required fasteners & hardware.
• Instruction sheet.
Specifications
• Length: 4.00"
• Height: 1.50"
• Width: 0.75"
• Weight (lbs): .50
Note: Dimensions do NOT include mounting hardware.