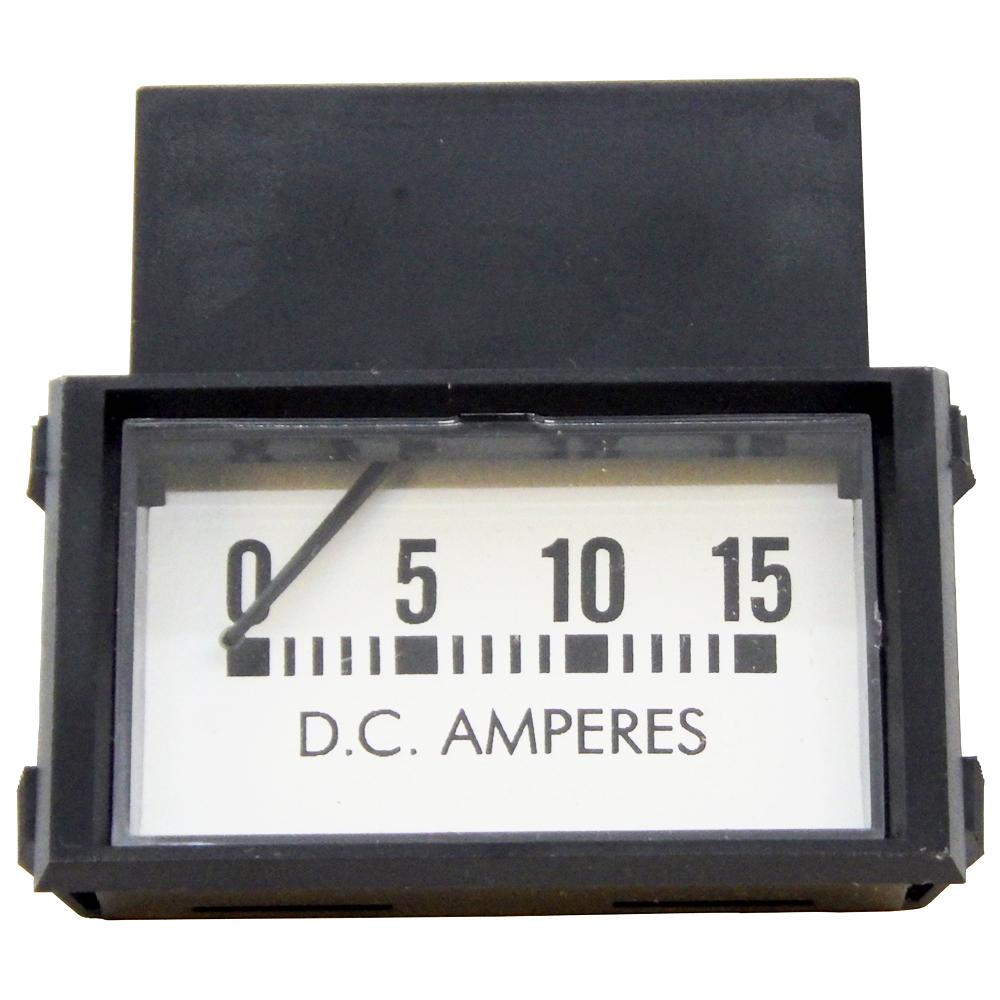 PR18-15I - Amp Meter 0-15A Snap-In Inverted Mount for Schumacher Battery Chargers
Snap-in amp meter. 0-15 amp scale with inverted movement. Original replacement for various 10 amp chargers from Schauer, Schumacher, etc. Snap- in mount to charger panel. .250" push-on connectors.

Features
• Top Movement - Needle pivots from top
• Internal Shunt - Charging current flows through the meter
• Accuracy: 5% of Full Scale
• Made in U.S.A.

Specifications
• 1.4"H x 2.3"W Bezel Frame Outer Dimensions
• 1.3"H x 2.15"W Panel Mount Hole
• .250" Push-On Connectors
Related Items