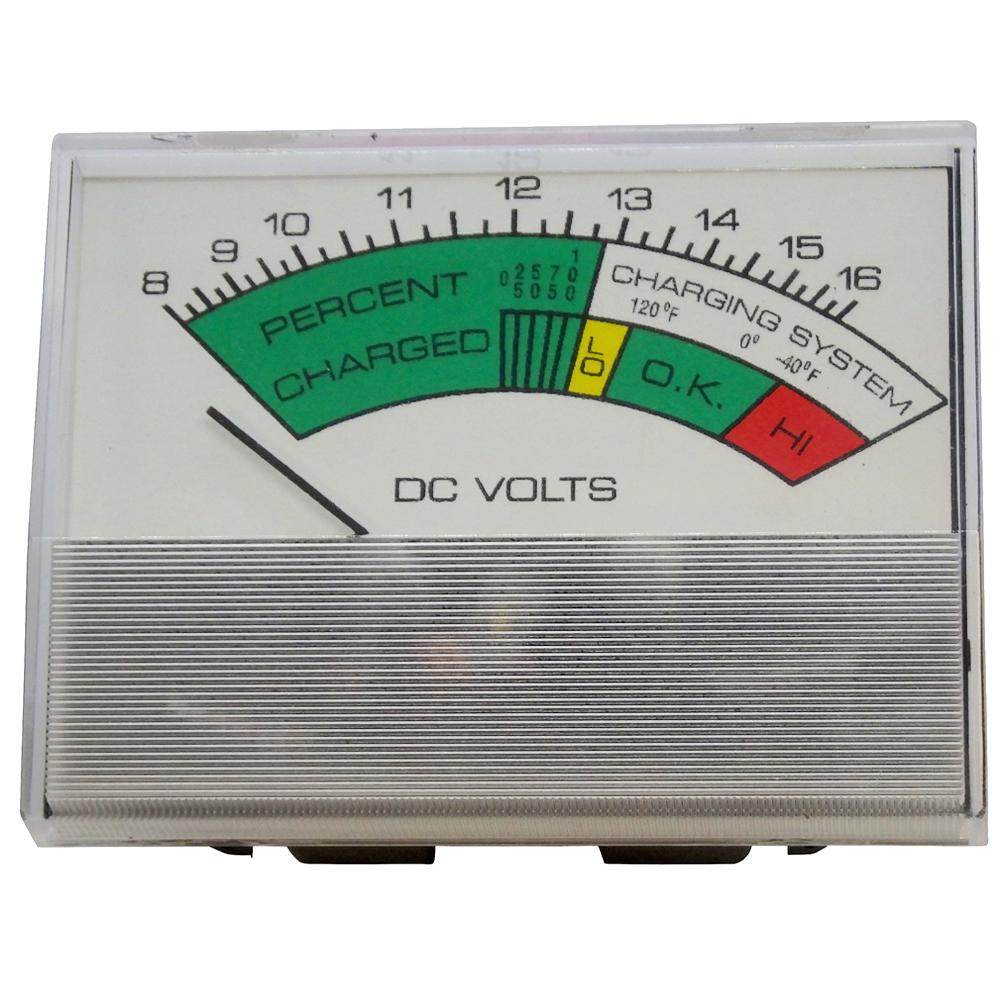 PR21S-8-16DV - Volt Meter 8-16V DC Snap-In for Battery Chargers & Testers
12 Volt Snap-In DC voltmeter. 8-16V DC scale indicates battery percentage of charge, and charging system voltage with "LO-OK-HI". Connections are .250" Push-On  Terminals. Snaps into 1.30"H x 2.20"W Panel Mount Hole. No tools required.
Direct Replacement for Schumacher meter 5399-200-015.
Fitment Note: Bezel is significantly larger than mounting hole.

Features
• Black ABS Backplate with Clear Bezel
• Bottom Movement - Needle pivots from bottom
• Accuracy: 5% of Full Scale
• Made in U.S.A.
Specifications
• 2.50"H x 3.25"W Bezel Outer Dimensions
• 1.30"H x 2.20"W Panel Mount Hole
• .250" Push-On Connectors

Cross-Reference
Direct Replacement for Schumacher meter 5399-200-015.
Used in these chargers manufactured by Schumacher Electric:
Carquest CBC7300
Deka CXC-7300
Exide 70-300
Interstate INT3000
Midtronics CXC-7300
NAPA 85-3000, 85-7000
Schumacher PSW-7700