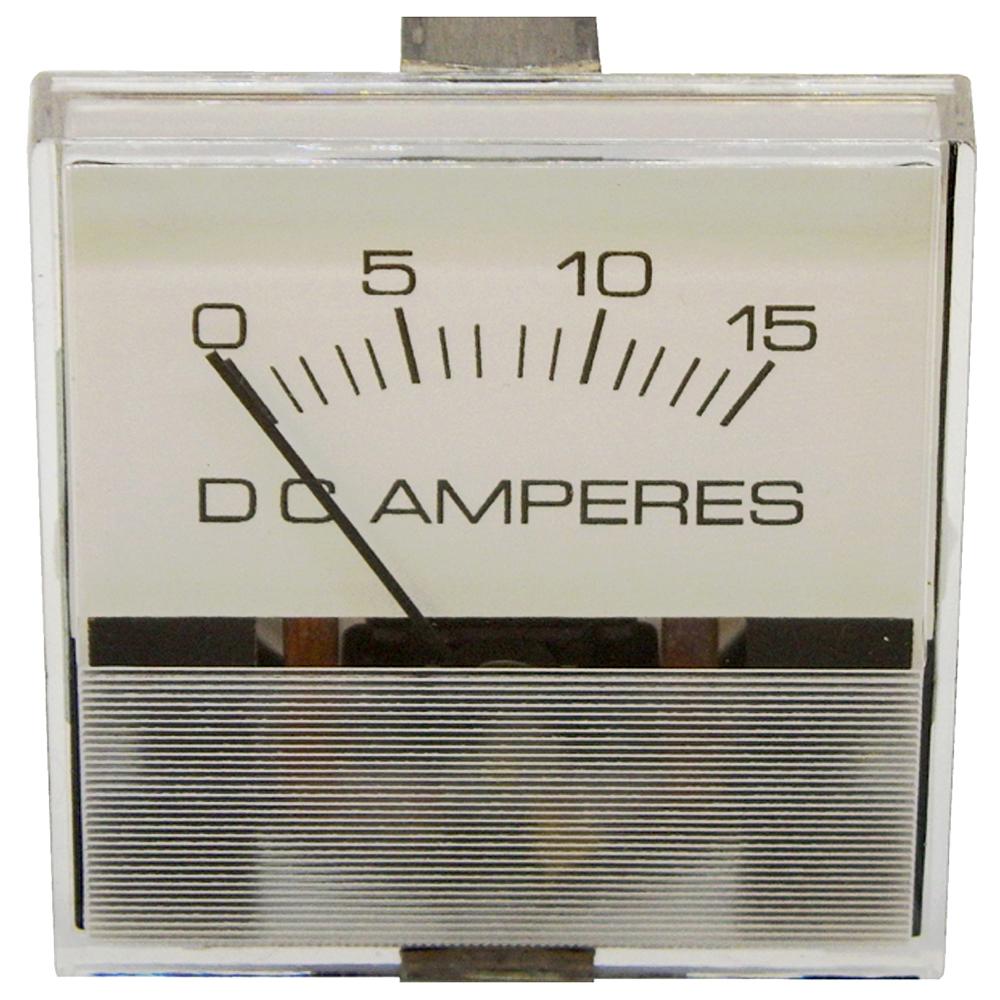 PR37-15 - Amp Meter 0-15A Clamp-Mount Heavy-Duty for Battery Chargers
0-15 Amp Clamp-Mount Heavy-Duty DC Amp Meter for Battery Chargers. Original Replacement for Various 8-12 Amp Chargers. Also an easy retro-fit in any battery charger with a 2" circular mounting hole in the panel.
Features
• Polystyrene Bezel with Zinc-Plated Steel Backplate
• Rugged, Moving Magnet construction
• Bottom Movement - Needle pivots from bottom
• Internal Shunt - Charging current flows through the meter
• Accuracy: 5% of Full Scale
• Includes Mounting & Connection Hardware
• Made in U.S.A.

Specifications
• 2.375"L x 2.375"W x .540"H Bezel Outer Dimensions
• 2.03" Diameter Circular Panel Mount Hole
• #10 Brass Stud Connectors (includes tab adapters to convert stud terminals to .250" push-on connectors)

Related Items