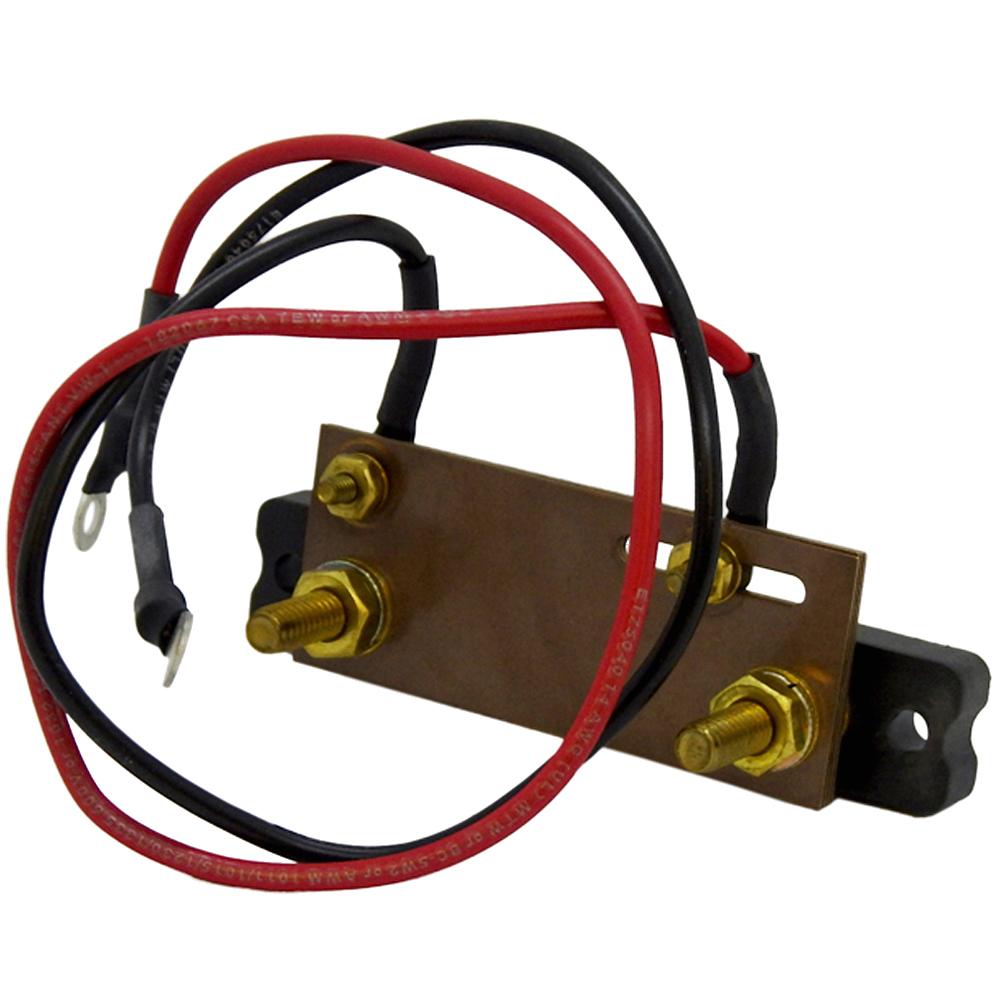 PRM-179 - Shunt, External - 300A Insulated Mount - Use w/300A Meters
This adjustable shunt for DC amp meters provides 50mV output at 300 DC amperes. It can be used with meter models listed below. External mounted shunts are mounted on an insulated phenolic base and have 1/4"-20 brass studs that connect to the DC current leads.
Use with 300A DC external-shunt meters, such as:
PR37-300

Made in U.S.A.