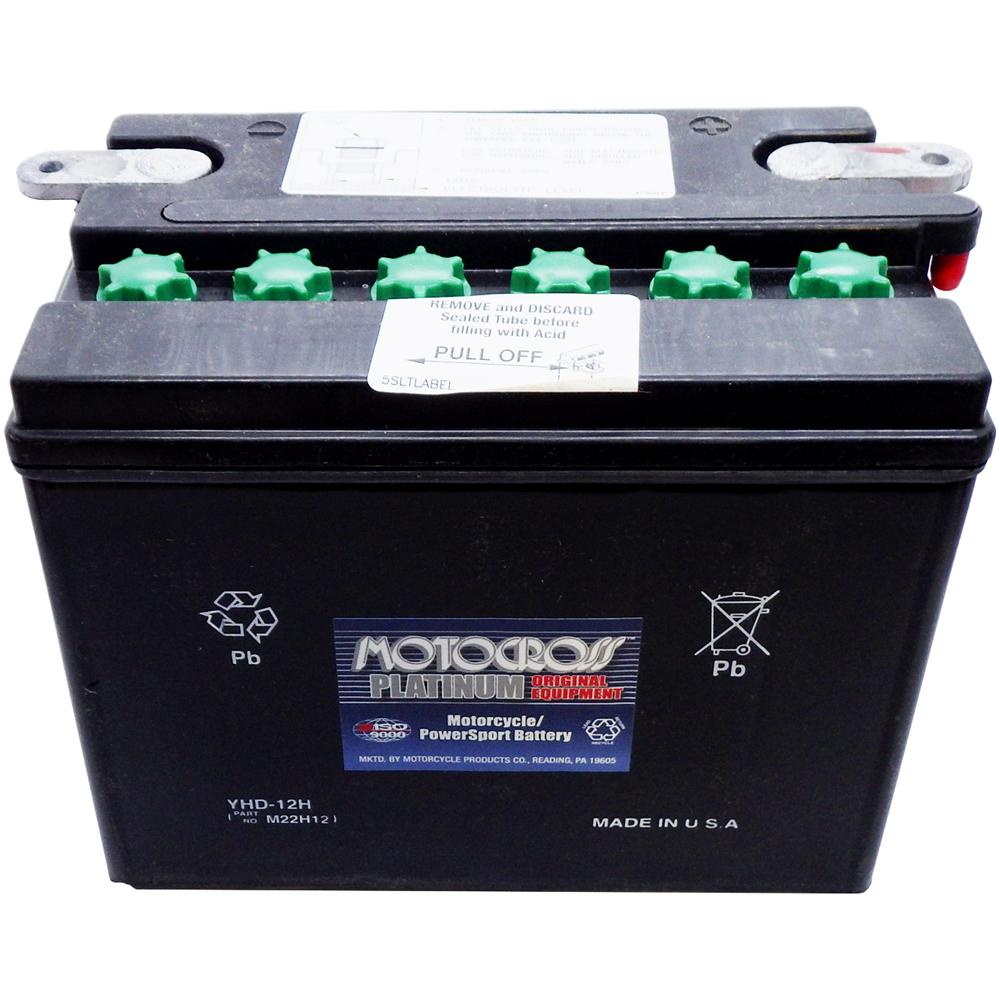 YHD-12 Conv 12V MC Battery, Dry Charged 29 AH, M22H12
YHD-12 High-Performance Conventional Motorcycle Battery (flooded cell) with vent tube (if applicable) and terminal hardware. Battery is dry-charged and sealed, with separate bottle of electrolyte included.
Click here
for a link to a short instructional video on how to fill your battery.
SHIPPING NOTE: This battery cannot be shipped after it has been filled with electrolyte.
Yumicron Series Features
• Special thin separators – allow two extra plates per cell to be installed, for a 30% improvement in cranking performance
• Engineered to protect against corrosion, withstand vibration, and deliver high cranking power
Notes & Cross Reference
Specifications
Capacity AH (10-HR): 29
CCA @ 0°F: N/A
Length: 8 1/8 in (206 mm)
Width: 5 1/4 in (133 mm)
Height: 6 1/2 in (165 mm)
Weight w/out Acid (DRY): 13.3 lbs
Terminal Type: 9
Acid Volume: 67.6 oz
Std Charge Rate: 2.8 Amp
Country of Origin: USA
Download Dry Charged Battery Safety Data Sheet
Download Electrolyte Safety Data Sheet